Menu
Dilmah Food Service
Integrity & Ethics
Dilmah Tea Inspired
Leisure and Hospitality
Knowledge & Training
Online Shop
A Road to Conservation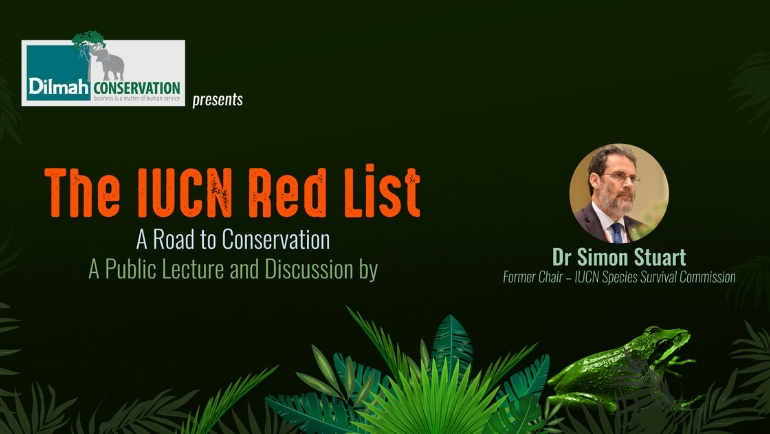 Institute of Policy Studies of Sri Lanka
Dilmah Conservation in a collaboration with Dr Simon Stuart, emeritus Chair of the IUCN Species Survival Commission, will be delivering a lecture titled 'The IUCN Red List: A Road to Conservation.' The lecture will focus on why the Red List process is relevant to countries such as Sri Lanka and how it benefits threatened species, showcasing both conservation successes and failures. His discussion encompasses the nexus between the Red List and biodiversity conservation, the inherent value of species, their role in ecosystem health and functioning, the provision of ecosystem services, and their support to human livelihoods.

**Public Lecture. Entrance Free.
Disclaimer Notice
These images are copyright protected and can only be used for Dilmah articles with due credit given.