61st - 63rd Dilmah School of Tea In China
Menu
Dilmah Food Service
Integrity & Ethics
Dilmah Tea Inspired
Leisure and Hospitality
Knowledge & Training
Online Shop
61st - 63rd Dilmah School of Tea In China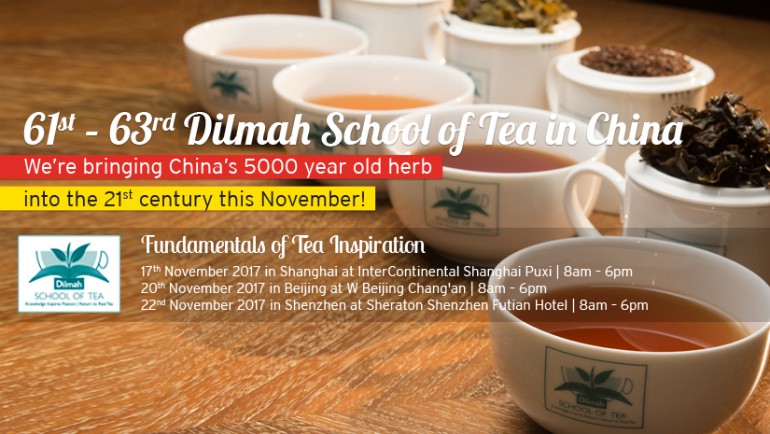 17th November 2017 - Shanghai
20th November 2017 - Beijing
22nd November 2017 - Shenzhen
Fundamentals to Tea Inspiration
Dilmah School of Tea is visiting the country where it all began!
5000 years ago, Emperor Shen Nung discovered tea in China and since then a cup of tea has come a long way, becoming the most consumed beverage in the world, after water.
We will be unveiling 21st century tea inspired innovations at the Dilmah School of Tea and bringing it to the booming hospitality sector of China. This is tea like you've never experienced before; sophisticated cuisine, brilliant mixology, elegant presentation, culinary theatre and personal stories of tea – all built around the respect for tea.
**Invitees only
Visit Dilmah School of Tea Alumni to stay updated on our journey of taking tea beyond the cup in the land where it all began!
Disclaimer Notice
These images are copyright protected and can only be used for Dilmah articles with due credit given.